24×7 Protection from Cyber Attacks
Once You Have the Facts about Your Real Risk, HTG will Guide You on Where to Adjust Your Security Posture and How to Stay on Top of Things Going Forward
Start with an easy Risk Assessment. It will give you a quick view of where you stand in the following areas:
Data privacy, security, and encryption
Vulnerability scanning to detect gaps and anomalies that could lead to malware or data breaches
Penetration testing for weaknesses in your defense against attacks
Network planning, troubleshooting, upgrades, maintenance
Awareness training to help combat the >90% of threats resulting from human error
Infrastructure and technology support
Huntleigh's 30 year history of excellence in customer service and technical support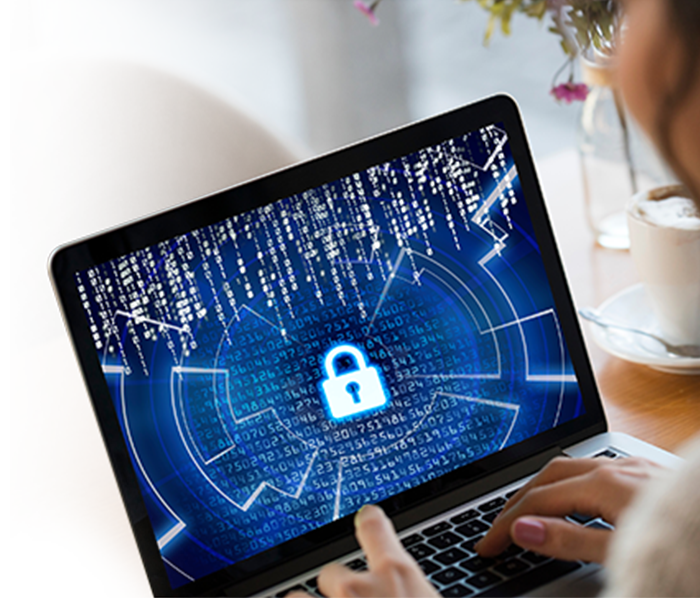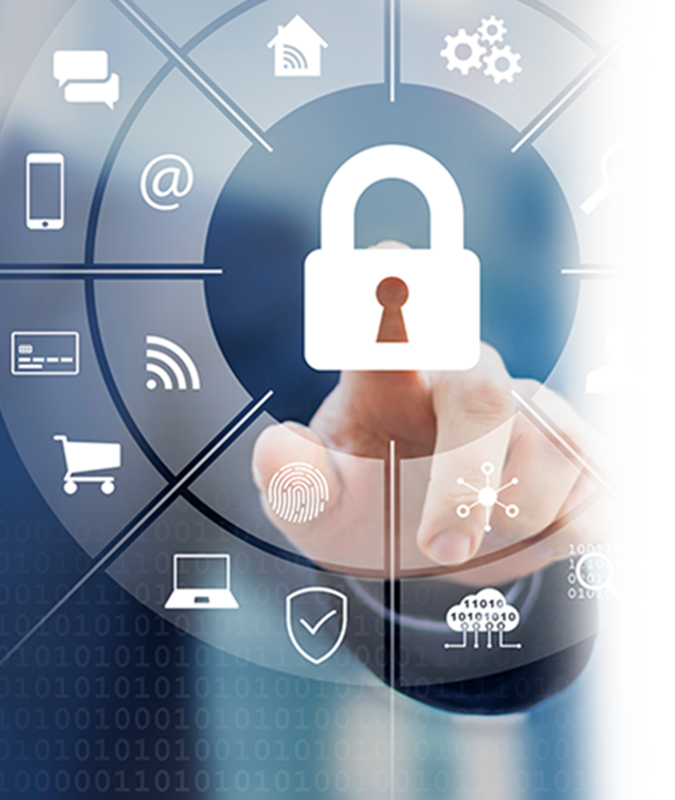 Comprehensive Detection and Response: Trust Huntleigh to Safeguard Your Business
Huntleigh is your dedicated partner in safeguarding your operation. We immerse ourselves in understanding your vulnerabilities and threats, ensuring a robust plan is crafted that swiftly detects and responds to any incidents. Our objective? Swift recovery with the least operational disruption.
Our arsenal of security tools includes state-of-the-art firewall systems, advanced antivirus and anti-malware solutions, impenetrable encryption tools, and vigilant cyber threat monitoring. By combining threat detection, proactive hunting, employee training, and continuous network surveillance, we guarantee the utmost protection of both your and your customers' sensitive data.
Regardless of whether you operate in a traditional setting or in a remote workspace, with Huntleigh by your side:
Your networks will be fortress-like, operating seamlessly.
Your staff will be equipped not just with job tools, but with vital training, transforming them into your primary line of defense.
And above all, your technology will be an asset that propels your profit, never a hindrance.
With Huntleigh, technology is in service to your success.
Huntleigh Group –
**Your Shield in the Digital Realm**
Dive into unparalleled desktop and network security with Huntleigh Group. Our meticulously designed solutions bring together top-tier firewalls, elite antivirus programs, robust anti-malware, cutting-edge encryption tools, vigilant cyber threat monitoring, and proactive threat detection. And that's not all. We prioritize staff education, ensuring they're your first line of defense, paired with relentless network monitoring and data backup systems. Your confidential data isn't just stored; it's ensconced in a fortress.
But we don't stop there. We embark on this journey with you, crafting a comprehensive strategy tailored to your needs. With regular audits pinpointing vulnerabilities, we preemptively seal cybersecurity breaches, ensuring your digital domain remains unassailable.
With Huntleigh Group, you don't just get cybersecurity – you get Cyber Resilience.